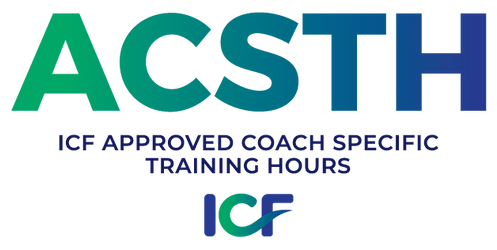 Level 1 Training (ACSTH) ACC Outline
List of Classes/Modules/Parts
A. FOUNDATION
Demonstrating Ethical Practice – Understanding and consistently applying coaching ethics and standards of coaching
Establishing and Maintaining Agreements – Partnering with the client and relevant stakeholders to create clear agreements about the coaching relationship, process, plans and goals. Establishing agreements for the overall coaching engagement as well as those for each coaching session
Introduction of the 3D Coaching model, principles and philosophies of the Professional Coach Certification program
Understanding the ICF Code of Ethics
​Coaching and Mentoring
B. co-creating the relationship
Embodying a Coaching Mindset – Developing and maintaining a mindset that is open, curious, flexible and client-centred.
​Cultivating Trust and Safety – Partnering with the client to create a safe, supportive environment that allows the client to share freely. Maintaining a relationship of mutual respect and trust.
Maintaining Presence – Being fully conscious and present with the client, employing a style that is open, flexible and grounded.
Coaching and Mentoring
D. Cultivating LEARNING AND RESULTS​
Facilitating Client Growth – Partnering with the client to transform learning and insight into action.  Promoting client autonomy in the coaching process.
Coaching and Mentoring
We are taking registrations for the next Professional Coach Training Program Register here if you would like to join us
Graduates of this program may apply for an individual ICF credential via the ACSTH credential application path.