Strong leadership is essential for any organization to be successful, and leaders are the backbone as they are responsible for setting the goals and direction for their teams. They also motivate, inspire and support their team members along the way.
In this blog, we'll discuss strong leadership and some essential coaching skills that all strong leaders need to develop, inspire, and lead their teams effectively.
What Is Strong Leadership?
Strong leadership is demonstrated by leaders who can create a safe space for their team members to explore and discover the challenges they might not have known they had.
A Strong leader believes that every individual deserves the opportunity to grow and supports them to get there without judgment.
Essential Coaching Skills for Strong Leadership
Developing coaching skills has become vital for leaders and managers to succeed in the fast-paced world.
Using coaching skills in your leadership allows you to unearth your team member's talents and abilities and improve their performance.
We will cover emotional intelligence and communication as essential coaching skills for strong leadership in this blog, as they encompass a wide range of other soft skills.
Emotional Intelligence
As a leader, knowing your strengths, values, motivations, and triggers is vital to better support and lead your team effectively; this is where emotional intelligence, especially the skills like self-awareness, empathy, and motivation, plays a crucial role. They help you to recognize, control, and understand your own emotions and those of others.
Self-Awareness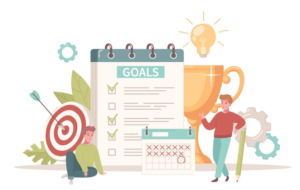 Self-awareness is a starting point for a strong leader who strives for more than individual success. Knowing your emotions, strengths, values, and limitations and how they affect your actions and those of others in the workplace allow you to manage yourself in challenging situations, make better decisions, and eventually lead others to do the same.
As we develop self-awareness, we become more clear of who we are, manage our behaviors and emotions more proactively and support the team members to bring out the best possible outcomes.
Empathy
Empathy is the ability to connect with other individuals and relate to their thoughts, emotions, and experiences. It allows the leaders to support the team members to develop meaningful insight by being non-judgmental and aware of their thoughts, feelings, and behaviors to find solutions independently in challenging situations.
Motivation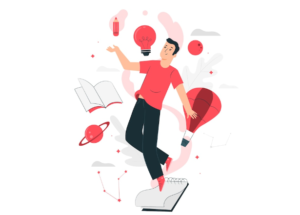 Motivation is the driving factor for every action that we take in our lives. It allows the leader to stay motivated, evoke new awareness in their team members, and encourage them to remain focused on achieving the common goal.
The 3D Coaching Academy by CoachWhizz offers ICF-accredited coach training programs designed to provide coaching skills for leaders and managers in an organization.
Communication
Communication is an essential and must-have skill for leaders. It is more than just having a conversation with the team and includes the 3A's: Asking open-ended questions, Active listening, Asking for and giving feed-forward, and much more.
Asking Open-Ended Questions
Asking the right and open-ended questions is a brilliant skill to develop for a leader. It helps the employees to communicate better and face challenges more confidently in their personal and professional lives. Open-ended questions require more than a yes or no answer and encourage the team members and employees in the workplace to reflect on their current situation from different angles and come up with an outcome.
Active Listening
Active listening is an essential skill for a leader that involves more than merely hearing what an individual says; it entails understanding the point of view of others by noticing the verbal and non-verbal cues and responding appropriately by seeing things from their perspective.
Asking For and Giving Feed-Forward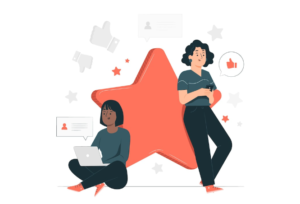 Asking for feed-forward allows the team members to openly communicate what they expect from you as a leader, which also allows you to discover your areas of improvement.
Giving feed-forward to the team members for their performance increases their morale and encourages them to perform better.
Finally,
Developing and honing coaching skills helps you to be a confident and strong leader. Using coaching skills in your leadership can motivate your team members and build trust, assuring them that you are always there for them when the going gets tough—resulting in increased productivity, engagement, and job satisfaction in the organization.
Are You Looking to Hone Your Skills and Become a Strong Leader in Your Organization?
The 3D Coaching Academy by CoachWhizz provides ICF-accredited Level 2 coaching programs online that help you develop and hone your skills to lead your team effectively. Furthermore, the Level 2 coaching certification is aligned with the ICF core competencies and code of ethics.