The workplace is where we spend most of our waking hours, so there's no excuse for it not to be a comfortable and inviting place. Thankfully, as people become more aware of the importance of maintaining a healthy workplace environment, many businesses are implementing strategies and approaches to help them achieve this.
One such approach is coaching.
Coaching is a relationship that helps individuals achieve their potential, learn new skills and gain confidence. It is where employees receive coach training to improve their self-awareness, knowledge, and abilities resulting in increased productivity. Furthermore, coaching helps employees know how to manage their behavior and relationships in the workplace.
It helps them develop positive attitudes towards themselves and others to build a healthy environment personally and professionally.
Let's read further to see how coaching helps create a healthy environment.
Employee Engagement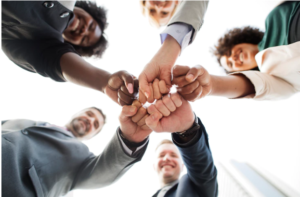 Compared to one-way communication in which employees are often instructed on how and what is to be done, creating an environment where employees can participate in and share workplace-related decision-making strategies and ideas has increased productivity and engagement.
Coaching allows you to focus on listening to what employees say, acknowledge them, and incorporate their ideas and suggestions into your strategy-making process. It promotes trust among employees and gives them a sense of being heard and valued in the workplace.
Finding it difficult to have a healthy environment in the workplace? Enroll in the ICF-accredited ACTP Coach Training Program at The 3D Coaching Academy to improve your coaching skills and lead your team by understanding each member and motivating them to perform more effectively.
Feedback
It is impossible to give positive feedback at all times; feedback is also important to highlight areas for improvement and help the employees do better work and be effective in the long run. However, you must provide input skillfully and productively to maintain a healthy work environment and open doors for development.
Taking up an ICF Accredited Coaching Training Program helps you understand that feedback is given to improve performance and encourage goal achievement rather than to blame or criticize employees. It helps provide concise, purposeful, and constructive feedback to employees, allowing them to reflect and work on the areas for improvement that have been highlighted.
Self-Awareness
A greater understanding of self-awareness is vital for individual growth. It can enable leaders to empower themselves and their team members to maintain a healthy work environment.
Teams led by self-aware leaders are less likely to be affected by internal team tussle. A self-aware leader promotes the benefits and understanding of self-awareness to the team members and employees in the organization.
Coaching helps to strengthen the connections between self-development, leadership, and organizational effectiveness. It enables the leader to maintain and increase self-awareness with the help of tools such as 360-degree feedback, which helps identify areas for improvement of self and other employees in the organization.
Employee Retention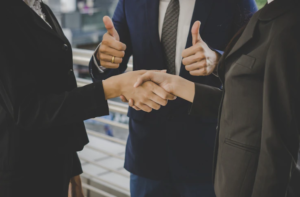 Employees believe it is important to surround themselves with people who inspire them to do better and want to see them succeed. When there is consistent encouragement and positivity, employees feel motivated and work more efficiently as individuals and as a team towards achieving the goal and retaining with the organization.
Coaching is a process that focuses on strengths and areas of improvement in the employee's performance. It helps inspire and motivate employees to improve their knowledge and skills, to achieve higher performance levels in the workplace.
According to research from Training magazine, when leaders coach their team members and consistently ask questions, retention rates improve significantly, and it aids in developing trust among all employees and improves overall company performance.
Finally,
Coaching is essential for a healthy and productive work environment.
Coaching skills are a great way to grow, develop, build trust and create a sense of community amongst the individuals in the workplace, ultimately improving the overall workplace experience.
Providing coach training to individuals in your organization or taking up a coach training program for yourself is an investment that will pay off in the long run. It will help you or the employees who take up coaching to be more productive, engaged, and happier at work.
While investing in coaching programs, you must look at institutes that provide programs with ICF-accredited training. If the ICF does not accredit the Programs, it is hard to know the quality of coach training.
The 3D Coaching Academy by CoachWhizz offers ICF-accredited coach training programs such as the ACTP (Accredited Coach Training Program) program that allows you to become a skilled and accredited coach. Click here to enroll or to get more information about the program.