Coaching has emerged as one of the world's fastest-growing professions, and with time, it has also become one of the most trusted professions globally. Coaching is well known for its value in an individual's personal and professional development and achievement of their goals, leading to long-term success and satisfaction, such as resolving workplace problems or dealing with stressful behaviors in their personal lives. It enables individuals to be empathetic and develop trustworthy relationships with themselves and others.
The Coaches, whether new or experienced, are dedicated and passionate about their coaching profession and constantly look for new ways, tools, and trends that may help them to understand and shape the future of coaching to serve their clients better.
In today's blog, we will review what coaching is and discuss a few trends that will shape the future of coaching.
What Is Coaching?
The International Coaching Federation (ICF), a leading global organization dedicated to advancing the coaching career, defines coaching as partnering with clients in a thought-provoking and creative process that inspires them to maximize their personal and professional potential.
In a nutshell, coaching is a multi-dimensional, solution-focused, thought-provoking process that allows individuals to not only understand what they are capable of achieving on their own but also see themselves from a new perspective without any advice or assistance from others.
As we know that coaching is one of the rapidly growing professions in the world, let's learn about some of the trends that will shape the future of coaching to the next level.
Holistic wellness
The first major trend that will shape the future of coaching is holistic wellness.
Coaching has long been associated with business professionals and career development in organizations, but it is no longer confined to one area. A coach encompasses and takes in the whole of a person being coached. They consider all aspects (personal, professional, mental well-being, family, self-care, etc.) of the person being coached, along with focusing on the challenges they face and assisting them in improving, identifying, and understanding what's holding them back from progressing.
Experienced Coaching
As the doors for coaching are now open to all stakeholders in the workplace, every employee is more eager to be trained and experienced as a coach, resulting in a trend for experienced coaching that will become a valuable asset for forward-thinking organizations and coaches in the future. It facilitates the seamless transfer of knowledge as old employees retire and employees from the new generation take on vital roles by using their coaching skills in the workplace.
These employees later use their coaching experience and skills to assist the other individuals in the organization by supporting and encouraging them to navigate through challenging situations independently by using powerful questions and actively listening to what they have to say rather than instructing them on what to do. It leads to improved workplace relationships and increased employee retention in organizations.
Are you interested in developing and honing your coaching skills to be the change-maker in your organization?
Enrolling in an ICF-accredited Level 1 / ACSTH Coaching training program offered at the 3D Coaching Academy by CoachWhizz can assist you in developing and honing your coaching skills. In addition to enabling you to identify and achieve your personal and professional goals to be more productive and confident at work. Click here to enroll or to learn more about the program.
Importance for Certifications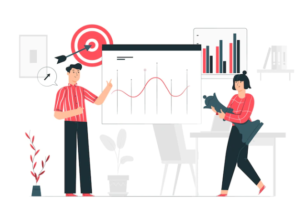 When coaching started to build its foundation as a profession, certifications, credentials, and coaching experience were considered a bonus rather than a requirement, which means that anybody with a passion for helping others with their knowledge and expertise would call themselves a 'coach.' This is changing, and the opposite is in trend and becoming more prevalent, creating a high demand for coaches holding legitimate credentials such as the ICFs. As more clients and organizations have begun to recognize the significance of having a qualified and experienced coach, they seek to hire one who has received ICF coach training or holds an ICF credential.
In conclusion,
There are many more coaching trends on the horizon. As we move into the future, we can expect even more diversity among coaches and clients, impacting how coaches work and their clients' experience with coaching. Going with and being updated with the trends can enable you to stay ahead of the curve for a longer period of time in your coaching career. Additionally, enrolling in an ICF-accredited coach training program can be the cherry on the cake, improving the overall quality of your coaching and enabling you to assist the clients in looking at their lives with a new perspective and more self-confidence.
Are you thinking about being an ICF-trained coach?
Take a look at the 3D Coaching Academy by CoachWhizz's ICF-accredited coach training programs that hone your coaching skills, assist you in obtaining the ICF Associate Certified Coach Credential, and enable you to coach at the ACC credential level. Enroll now to be a part of the future of coaching.