If you're thinking of becoming a coach, you may have wondered what exactly a coach training program consists of. In this blog, we will explore what a coaching program is, its objectives, and how it helps transform aspiring coaches, leaders/ managers, or working professionals into professional coaches with the skills they need to achieve their goals and help others.
Before we begin, let us first understand what coaching is and who a coach is.
What Is Coaching?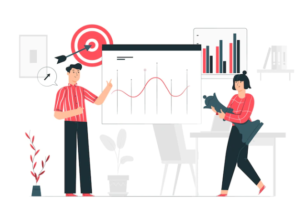 Coaching is a professional relationship that helps individuals achieve extraordinary results in their personal and professional lives. It allows them to bridge the gap between where they are now and where they want to be in the future.
The coach's belief that each individual is unique and has the potential to find answers independently to overcome challenges distinguishes coaching from other helping professions such as consulting.
Who Is a Coach?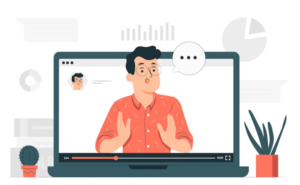 A coach is an individual who engages in a coaching process to enhance another individual's/ client's learning or performance by improving the quality of thought, judgment, or behavior towards themselves and the people around them using powerful questioning and interpersonal communication skills. This gives the client a deeper insight and allows them to gain self-awareness which helps them to identify and overcome challenges independently, leading to long-term satisfaction and changes in personal and professional lives.
What Is a Coaching Program?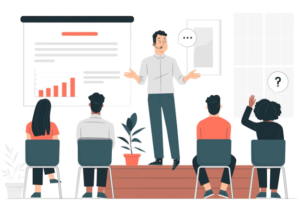 A coaching program is also known as a coach training program or a coach certification program. It is one of the best ways to get started in the coaching profession. It's a comprehensive program that will give you all the tools you need to become an effective coach and is a process that helps you to hone the communication skills, knowledge, and experience you need to become a professional coach.
When it comes to a coaching program, there are many different types of coach training programs available, and each one will teach you something new. When you enroll in a coaching program, the essential thing to remember is that the program must be ICF-accredited and meet all the requirements defined and set by the ICF.
If you are wondering what the ICF is,
The International Coaching Federation (ICF) is a globally recognized organization dedicated to advancing the coaching profession by setting high standards. Completing an ICF-accredited coaching program demonstrates that you, as a coach, have a thorough understanding and practice of the coaching skills and use them effectively and ethically to help the clients.
An ICF-accredited coach training program contains a combination of coaching and experimental learning that provide quality information that can be used when working as professional coaches. Furthermore, the ICF-accredited coaching programs train you with pure coaching skills based on the ICF core competencies and code of ethics.
The main aim of these coaching programs lies in developing and sharpening the skills and allowing an individual to grow in every aspect of life and help others to gain clarity on the challenging situations they face. Such as with the 3D Coaching Academy by CoachWhizz's ICF-accredited Approved Coach Specific Training Hours (ACSTH) program/ Level 1 coach certification.
This ICF-accredited Level 1 coach certification is experimental and hones you with pure coaching skills aligned with the ICF definition of coaching and ICF core competencies. It allows you to practice those skills in class with peers, where you receive a lot of feedback from facilitators who are ICF credentialed coaches. This practice and feedback help you gain new awareness around the skills learned, making it easier to practice confidently outside the class with real clients.
What Are the Objectives of a Coaching Program?
Overall Development: The main objective of an ICF-accredited coaching program is to develop individuals and their interactions with others, whether in coaching the clients, at work, or in their personal lives.
Effective Communication: It enables the coach to gain a more profound ability of presence, listening, and asking powerful questions without judgment.
Self-Awareness: As the coach gets trained with pure coaching skills and practices them during the training program with real clients, there is an increased self-awareness where the coach becomes more aware of their strengths and weaknesses and supports their clients by being more open, curious, and flexible.
Self-Reflection: A coaching program assists an individual in clearing the smog between their thoughts and their goals by honing their knowledge and skills through coaching and experiential learning, allowing them to take the necessary actions to overcome challenges and cross barriers with ease, satisfaction, deeper insight, and long-lasting change, and to use this knowledge to guide their clients on making a real and meaningful difference in their lives.
Finally,
If you are a new coach or a working professional looking to step into the coaching field, enrolling in Level 1 Coach Certification or in an ICF- accredited coaching program is a great choice to begin a coaching career that allows you to be more self-aware and confident. While also helping others in their quest to live a more fulfilling life and maintaining healthy relationships personally and at work.