Acquiring a certification is beneficial and valuable in any profession, and coaching is no different.
Coaching is the fastest growing industry in the world with unlimited possibilities, and it can be a great way to utilize skills and work with individuals. In such a rapidly growing industry, showing commitment to your career through further training and certification is crucial to remain competitive.
Before we go any further, let us understand what coaching is and what a life coach does.
What Is Coaching?
According to the International Coaching Federation's (ICF) definition, coaching is partnering with clients in a thought-provoking and creative process that motivates them to maximize their personal and professional potential.
What Does a Life Coach Do?
Individuals look for support to survive and thrive in the game of life. Life Coaches assist and encourage these individuals without passing any judgments. They help them gain a deeper insight and maximize their full potential to identify and reach their desired results and achieve long-lasting change.
Why Become a Certified Life Coach?
Now that you have a view of what coaching is and what a life coach does let's take a closer look at why becoming a certified life coach is a great option.
Increased Self-Awareness
Self-awareness is essential when it comes to coaching. As a coach, by knowing your values, emotions, and behaviors and how they affect your actions towards others, you will be able to control your triggers, make better decisions at a personal and professional level, and ultimately guide your clients to do the same. Enrolling in an ICF-accredited coach certification program enables you to practice coaching skills and increase self-awareness. Additionally, self-aware coaches who are certified follow the ethical standards in their coaching profession and work without judgment on their client's interests.
ICF-accredited life coaching training programs online, such as an ICF-accredited ACTP program offered by The 3D Coaching Academy by CoachWhizz, not only focus on providing coaching knowledge but also on helping you discover your best self, allowing you to guide your clients on the same and have a  positive conversation about overcoming life challenges.
Acquire Coaching Skills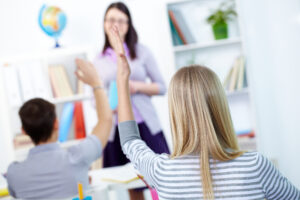 Coaches who are not certified may still have a positive impact. Still, those not trained by an ICF-accredited coach certification program often combine coaching with advising.
Obtaining professional coach certification through an ICF-accredited coach training program helps to acquire pure coaching skills. As a result, a coach does not advise or instruct their client but guides them at a deeper level to independently gain clarity and find the solutions they are looking for.
What Is the ICF?
The International Coach Federation (ICF) is a professional and leading organization dedicated to advancing the coaching profession worldwide and holds the gold standard of excellence in coaching. The ICF maintains an ethical code of conduct for life coaches and sets global standards to ensure that the coaching programs they accredit meet a high level of quality.
Stand Out From the Crowd
As the demand for coaching is increasing rapidly, According to a study by the ICF, 84 out of 100 coaching clients also believe coaches must hold a credential as it makes them feel they are getting value from the coaching sessions. Furthermore, It results in increased financial rewards, as a coach's income is directly correlated with the number of clients they have.
An ICF-accredited coach certification ensures constant growth in the coaching field. It helps you distinguish yourself and stand out from the crowd of other non-certified coaches who often mislead their clients and mix coaching with advising and counseling.
Flexible Schedule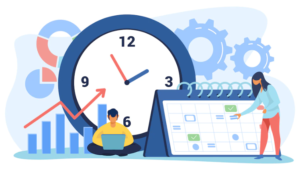 When you get certified by the ICF accredited coach training program, you gain global recognition, which allows you to grow and build your network, attract more clients and be your own boss.
You can choose to work from home or anywhere else (unless it is an in-person meeting) and fix the coaching sessions with clients at your set timings. You can also decide whether to work part-time and only take on clients occasionally or work full-time, depending on what would suit your needs better.
Conclusion,
To summarize, coaching is a great career choice for individuals passionate about helping others and making a difference. Being a coach can significantly impact your life, personally and professionally. Becoming certified will improve your credibility, enhance your ability to help others, and give you more options for finding clients.
The 3D Coaching Academy by CoachWhizz provides ICF-accredited Coaching Training Programs, such as an ACTP program (Accredited Coach Training Program). This program equips you with pure coaching skills and focuses on the transformational changes that help you to achieve sustainable results for yourself and serve the clients better.
Once you complete your ICF Accredited Coaching Training Program, you will receive professional certification and be in the best position to begin your career in life coaching, have an existing one flourish, help others, and be more fulfilled. Furthermore, you become eligible to earn a credential through the International Coach Federation (ICF).