Coaching is a rapidly growing profession, and The International Coaching Federation (ICF) is the world's leading organization dedicated to advancing the coaching profession. The International Coaching Federation (ICF) is widely regarded as the global center and holds the gold standard of excellence in coaching. There is a 3D coaching academy that helps people to establish themselves in the coaching field.
Let's take a look at some of the benefits of having a professional coach certification.
Credibility
Certified coaches have more credibility when compared to non-certified coaches. According to a study by the ICF, 84 out of 100 coaching clients believe it is important for coaches to hold a credential as it makes them feel they are getting the value out of the coaching sessions, and as more business organizations recognize the value of professional coaches, obtaining an ICF credential will help you stand out from the crowd.
Want to obtain a professional coach certification? At The 3D Coaching Academy, we can help you determine the best way forward.
Guided Process
Coaching is a guided process that helps people gain more clarity about themselves.
Coaches who aren't credentialed may still have a positive impact. But when it comes to helping an individual, coaches who have not been trained by an ICF accredited coach training program most often combine coaching with advising. Gaining coaching skills through ICF-accredited coach training programs and obtaining a professional coach certification help you to enhance your coaching skills to the point where you no longer advise or instruct your clients. You ask powerful questions and guide your clients to get the answers they seek to come from within them, gain more clarity, and come up with their own conclusion.
Looking for Coach training programs that are hassle-free and online-based. Our coach training programs can be pursued from any corner of the world, making it easier for coaches to access.
Ethical Standards
It is important for a coach to adhere to high ethical standards and demonstrate integrity in their coaching profession. Coaches who are self-aware are best positioned to follow ethical standards. Obtaining professional coach certification from an organization that offers ICF-Accredited coach training programs allows you to practice coaching skills. And increase self-awareness to follow ethical standards that reflect on both the individual coach and the profession as a whole and work without judgment on the client's interests.
Global Recognition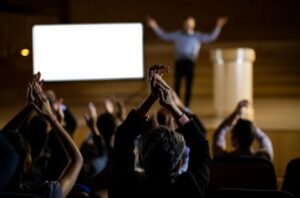 As the International Coaching Federation (ICF) holds the gold standard for professionally trained coaches worldwide, once you complete the ICF-Accredited coach certification program, you gain global recognition. This recognition allows you to grow and build your network as a certified coach. Also, attract more clients, and increase your chances of success in the coaching profession.
Not a coach but aspiring to be one? Well here is the solution.
The 3D Coaching Academy offers ICF-accredited coach training programs that enable coaches to take their coaching to the next level while also allowing newcomers, corporate leaders, and HR professionals to become competent and accredited coaches.
Pathway to Credentials
Once you complete the ICF-Accredited coach certification program such as the Accredited Coach Training Program (ACTP) and receive a professional coach certification, you become a certified professional coach and can begin your coaching career immediately. You can also choose to be credentialed by any one of the following credentials offered by the ICF. By the number of hours of coaching experience you have:
The Associate Certified Coach (ACC) credential requires 100 hours of coaching experience.
The Professional Certified Coach (PCC) credential requires 500 hours of coaching experience.
To make the most of your investment in obtaining your professional coach certification, we recommend you to look at institutes that are accredited with ICF-accredited training. It's hard to know the quality of the coach training provided if it's not ICF accredited.
At The 3D Coaching Academy, we meet all ICF gold standard requirements and guide you throughout the coach training program via the ACTP & ACSTH pathway.
Client-Centered Coaching Process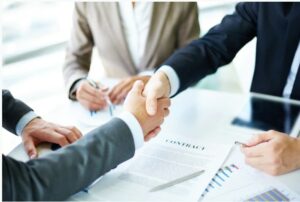 ICF-Accredited coach training programs have a well-established curriculum centered on the core competencies. This makes each step toward coaching client-centered, allowing us to sharpen our coaching skills. And assist the clients to find their own solutions rather than advising them.
The 3D Coaching Academy By CoachWhizz offers ICF-Accredited coach training programs such as the ACTP (Accredited Coach Training Program)Program and the ACSTH (Approved Coach Specific Training Hours)  Program where we train you on how to take your coaching to the professional level.
While many people still use the title of a coach without having received professional coach training, having one will train you with professional coaching skills. And significantly increase your credibility in the industry while allowing you to ensure that you always put the client's best interests first.